Journaling my highlights, lowlights and other thoughts in this post. I meant this to be a monthly thing but realized that I really want to commit to this only on the 3rd month of the year. As a scrum master by trade I know how important it is to do a retrospective after a certain time in order to help improve the process and the team. It's not only applicable to work and now I've come to realize how much this could have helped me if I started sooner.
This won't be entirely watercolor or art-centric but I'll try to add any awesome materials I purchased in this post as well.
Highlights
Japan Trip with family
I couldn't believe it when my mom said "Let's go to Tokyo!". Of all the people to initiate a travel it came from Mom. As usual my brother and I planned the itinerary. Last Japan travel, my request was to go to Odaiba to see the life-size Gundam, this time I wanted to go to Hakone to try the hot springs, visit Sekaido in Harajuku and go temple-tripping in Kyoto. I'll talk more about my Japan travel in a separate post but you can read about my Sekaido experience here.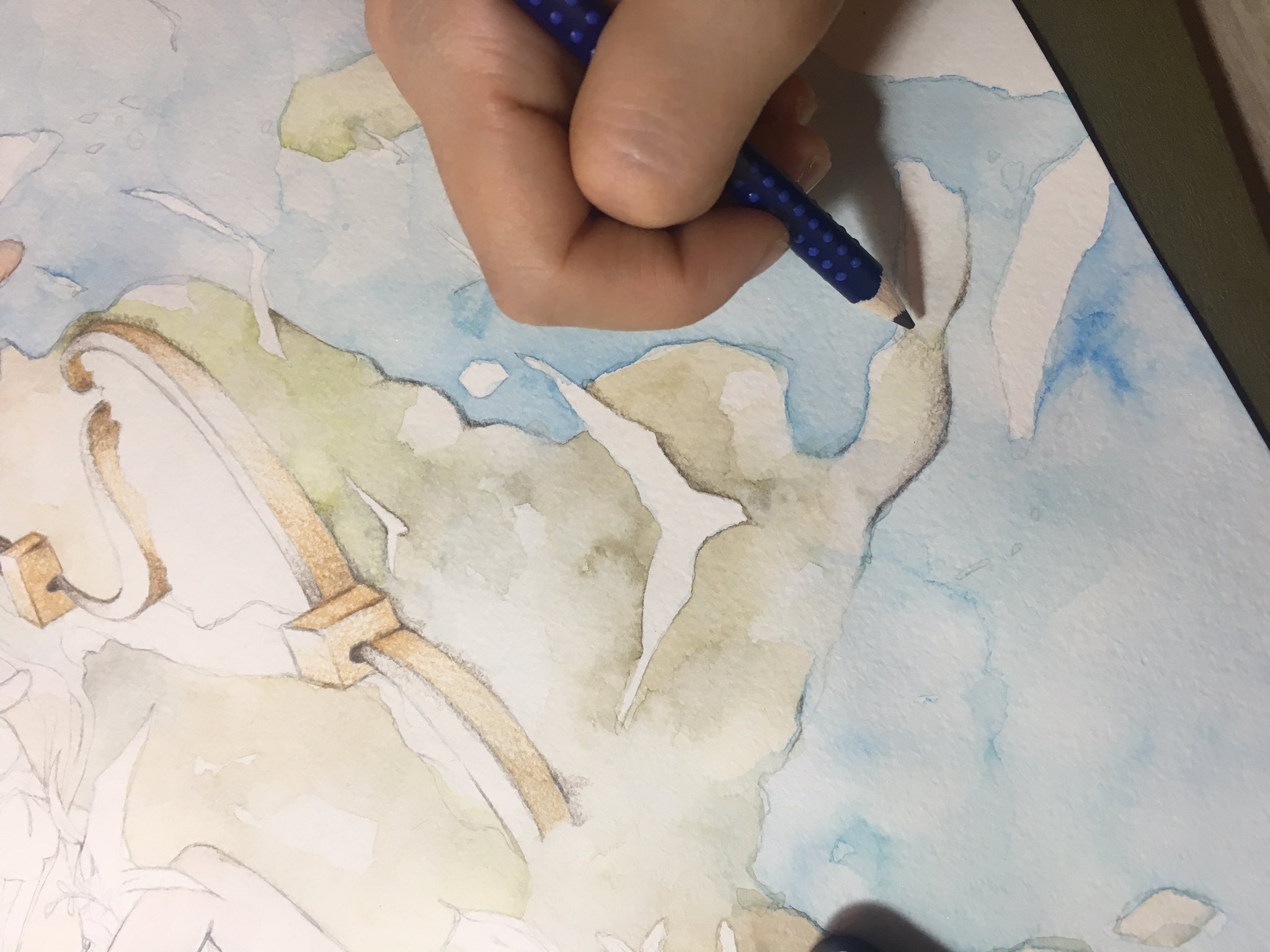 Joining an exhibit and future workshops
Since summer is here, a lot of opportunities have opened up in the art community. I hope to keep the momentum going and of course, to deliver the best possible teaching service or painting in all the endeavor I commit myself to. Though I cannot talk about it in detail yet, you'll probably know about them in my Instagram. 🙂
Cannot rave about this product enough! I discovered it while watching Joan Kim's youtube channel. If you haven't subscribed to her channel, you should! Her focus is skin care and Korean products so it's super interesting for me! I even watch her daily vlog whenever I could because it's like taking a vacation in Korea (and she's doing super fun stuff all the time – like eating!). The pimple pad was sold out in SM Makati beauty department so I went to SM Southmall Watson to purchase it. My acne has significantly decreased and even my cystic pimples aren't as big as they used to be. I gifted this to my friend as well in the hopes that more people will discover this wonderful product. I was impressed by how easy and quick it was to order this via Beautymnl. Though not as significant as my discovery of Cosrx, I also started using Iope air cushion XP (shade N21) which I now super love! It just sits better on my skin than my previous cushion.
Jan and Feb workshops
Started my year with workshops and I'm glad people are still enthusiastic in learning watercolor like last year! It's really a very therapeutic medium, especially if you are bogged down by work. It's a nice and easy hobby to get into.
Lowlights
Still haven't started on my coloring book idea, which I said was my plan this year. I'm not really sure where to start (aside from drawing of course). I already asked suppliers about printing on 300gsm paper and sad to say, none of their printers are up to the task. I could buy my own printer, but what guarantee do I have that it will do the work? My track record with printers is very bad like all printers I've ever owned didn't last a year (that's because I don't use it often so the ink dries up). This one still needs more research.
Family health problems.  My grandmothers conditions are getting worse and even though we chalk it up to age it's still difficult for the family to see them struggling. Walking and sitting up has been a huge problem and you can tell how much in pain they are. While there isn't any cure to their ailments I promise to spend more time with them just to keep their spirits up!
Not utilizing this blog enough! I only post a blog once a month and I haven't uploaded my latest works from late 2016 to early this year. Yikes!
Well, that's it for 3 months worth of highlights and lowlights! And even though I'm posting this around April, it's still better late than never!